An authentic Catalonian City
Lleida is one of the oldest towns in Catalonia, 175 kilometres west from Barcelona. I went to visit it last July as a new Parador was about to open, I contacted the Lleida Tourist Office and they I was kindly invited me to explore the city for a day.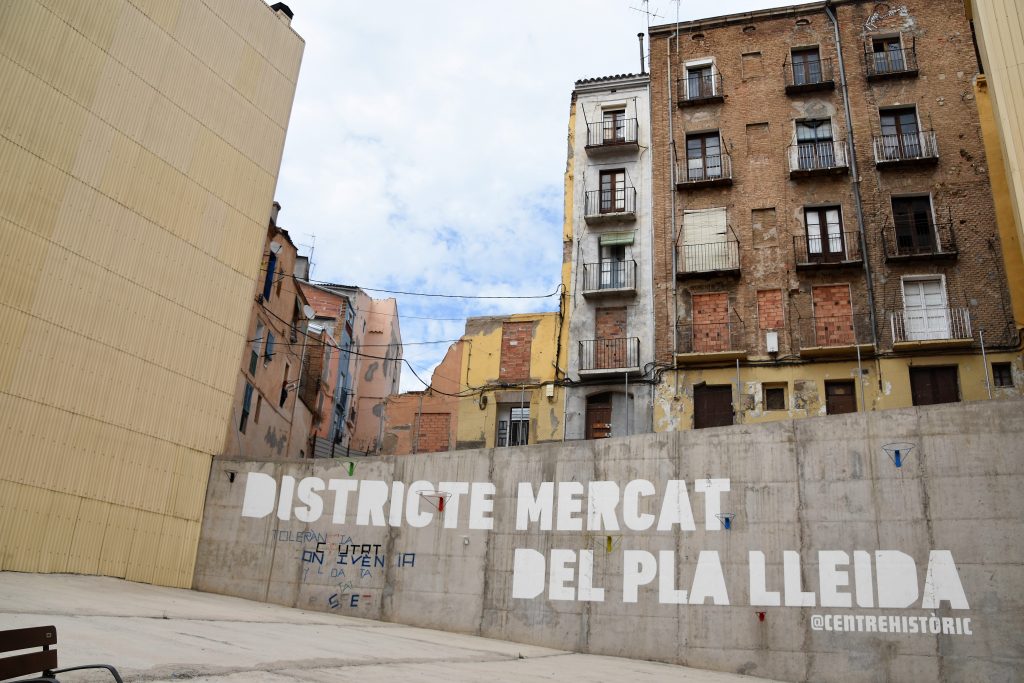 A new Luxury Parador opens in Lleida
Lleida Parador has been a long-term project of the city and it has finally opened its doors. We were lucky to arrived just before opening day, it was a privileged to walk around this beautiful 4-star deluxe hotel before everyone else!
As a typical Parador the hotel it's been created in a converted historical building. The Roser Convent, a 17th century building in the old town, is the new home of this enchanting Parador. The restaurant/breakfast room is where the old church was. 53 luxury rooms have been building in the main building and all floors around the most beautiful well-preserved of clusters.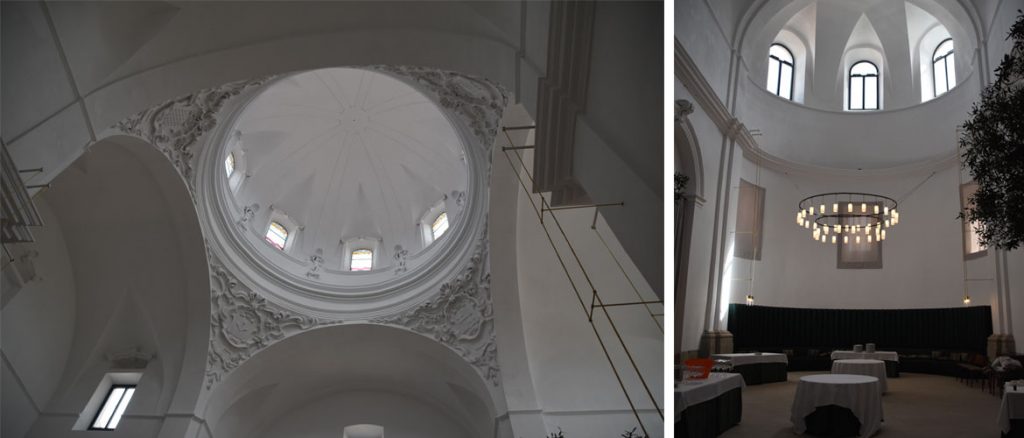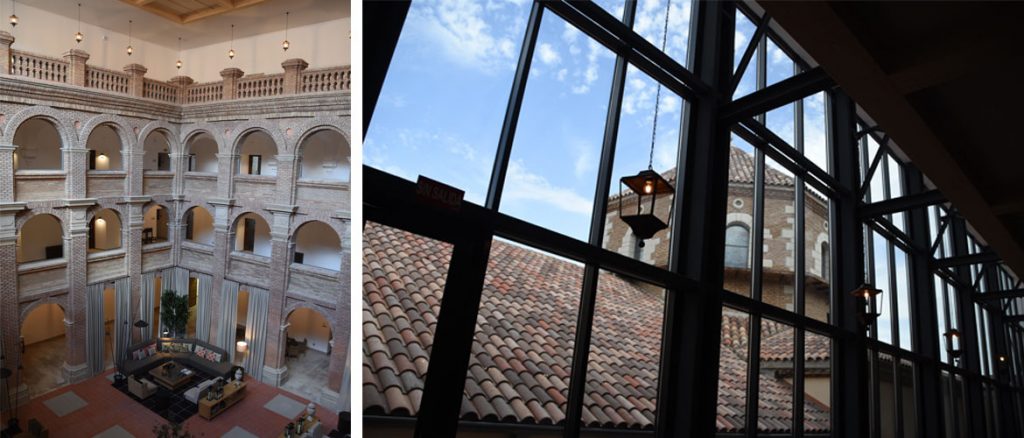 What to visit in Lleida
All Lleida main monuments are few steps away from the Parador.
Uphill we found its most famous one, the Seu Vella, Lleida's ancient Cathedral and Castle. The architecture is a splendid mix of Romanesque and Gothic, but surprisingly quite simple and empty in the inside. This is probably because the original cathedral was converted into barracks around 1707.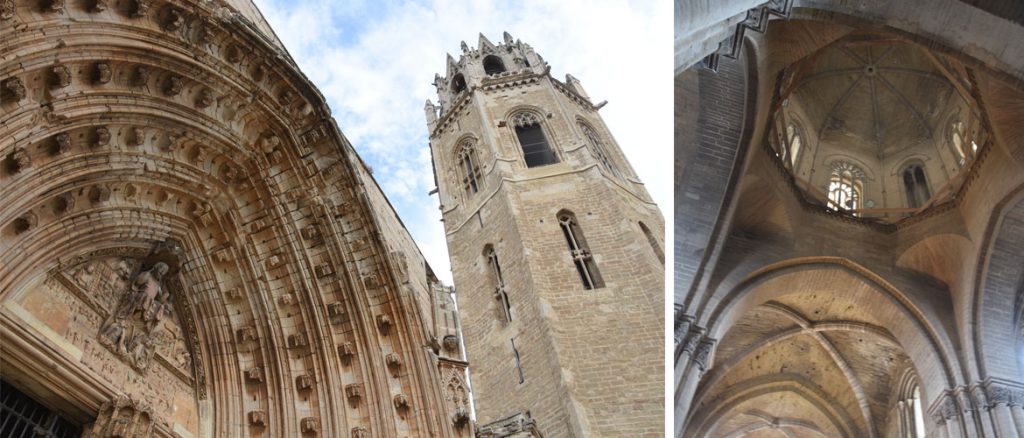 At the Seu Vella you can explore one of the biggest and most impressive Gothic Cloister in Europe. I was fascinated with its tall ornate Gothic windows, I took some pictures below.  From here I also enjoyed breath-taking views over the city,  my guide said on a clear good day you can see as far as the Pyrenees.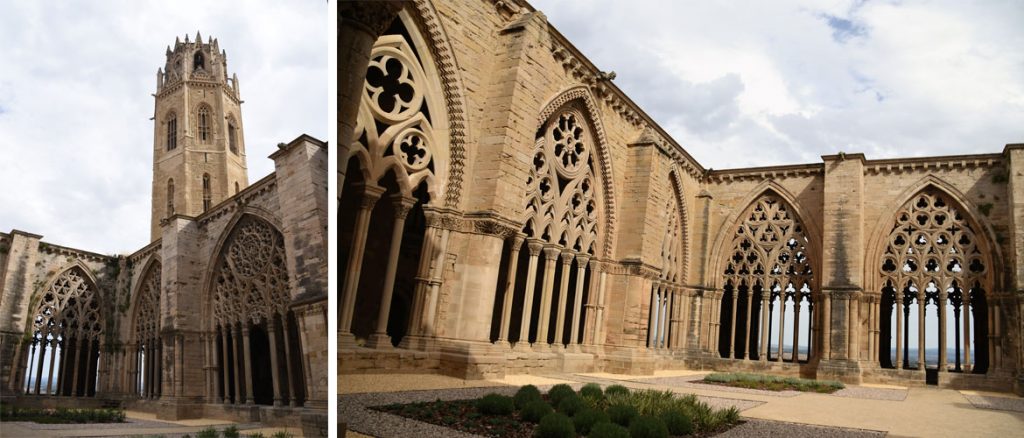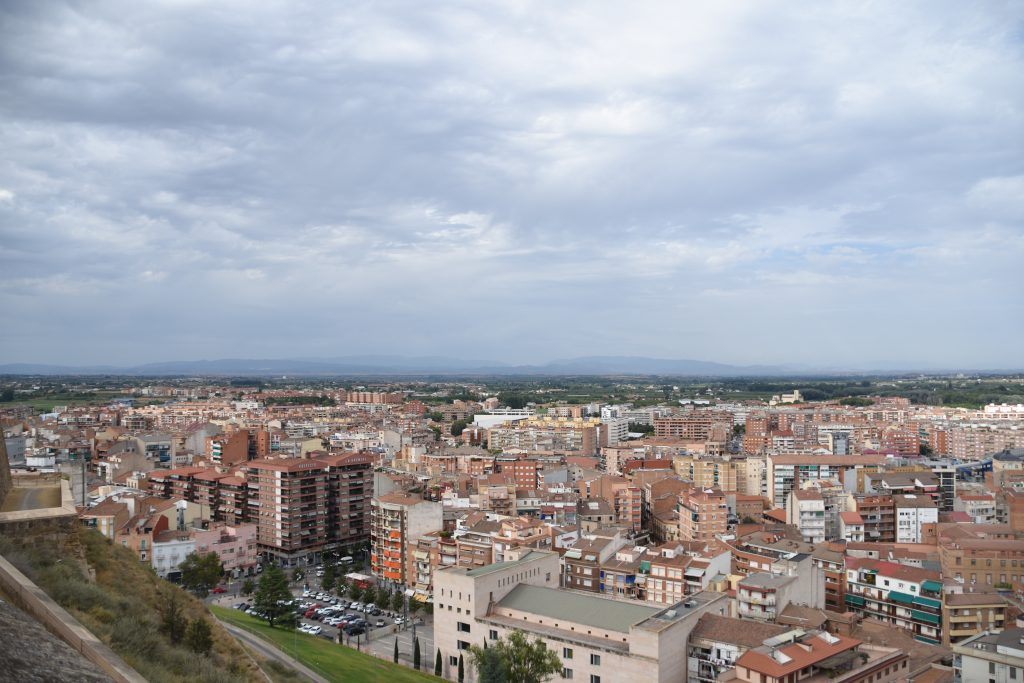 Lleida City Centre
Later on we went down to the city centre and it was quite easy. We took an elevator that goes directly into the main shopping street. Our first visit here was to the 'new' Cathedral, Seu Nova, I couldn't wait to see the famous 'Virgen del Blau'.
She is a Virgin showing a bruise on her forehead, quite original right? According to legend a hammer was thrown at her by a very jealous master sculptor. This did not break or damage her, miraculously only a bruise came out on her forehead!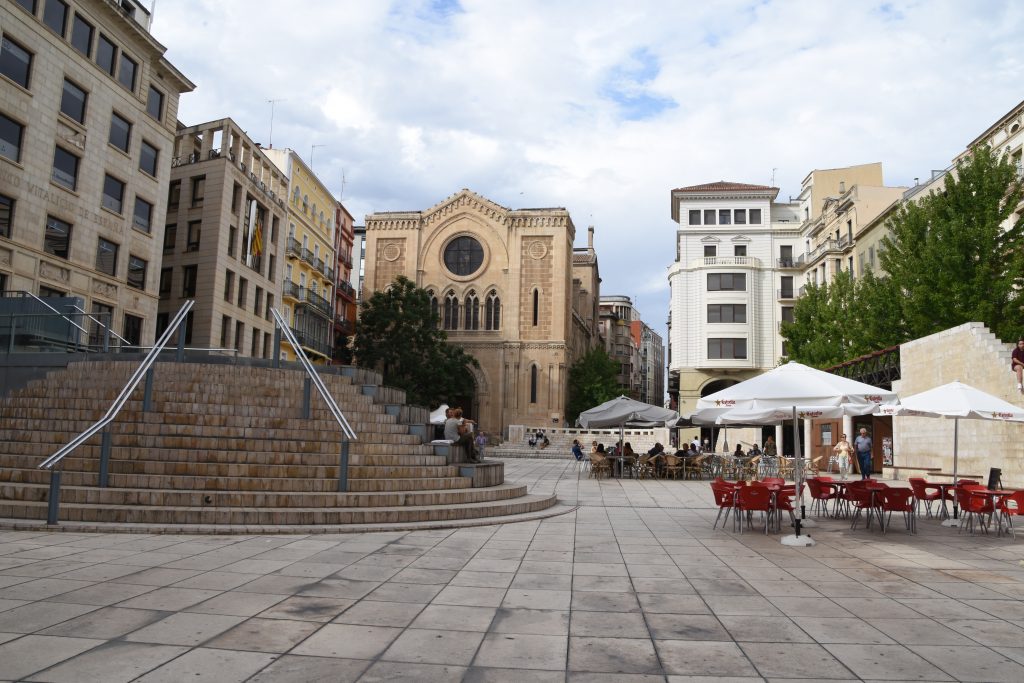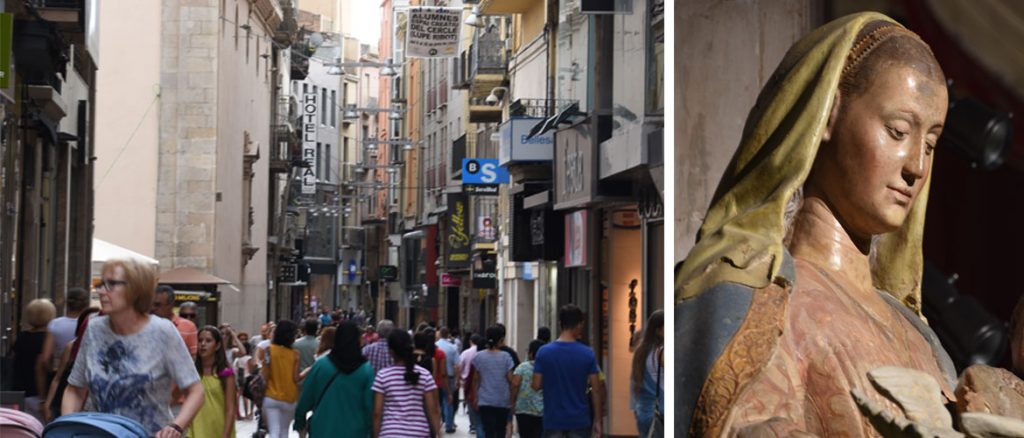 How to get to Lleida
Lleida is only one hour by train AVE from Barcelona. It's an ideal location for a day trip if you fancy to see Catalonian city rich in history and traditions. If you book in advance you could find good deals. I just paid 34  euros return for my AVE ticket.
Places to Stay:
Parador de Lleida 
For itineraries, hotels and services please contact us at NDLB mail