Gastronomy Heaven in a corner of Andalusia
Sánlucar is a port city in 'Costa de la Luz', Cádiz province. Here you will probably find the biggest smiles in Andalusia. The 'Sanluqueños' are extremely welcoming, first time I visited I immediately thought they were mistaking me for my twin sister! Sánlucar is a small city but big in choices, especially in restaurants, gastronomy and wines!
Don't get me wrong, it is much more to Sánlucar than its famous langoustines. The 'bodegas' (wine cellars) the 'barrio alto' (high town), the Castle, it's famous horse races and the Doñana National Park are worthy of your visits. But is you would like to indulge in delicious food and  wine I can't think of a place better than Sánlucar de Barrameda.
Where to eat in Sánlucar
A good place to start is in Bajo de Guia. This is what is call the 'Barrio Marinero' (fishermen quarter) a very important place in colonial times. This was he gate to Seville thorough the Guadalquivir River, it was from Seville's port where all ships from and to America sailed from.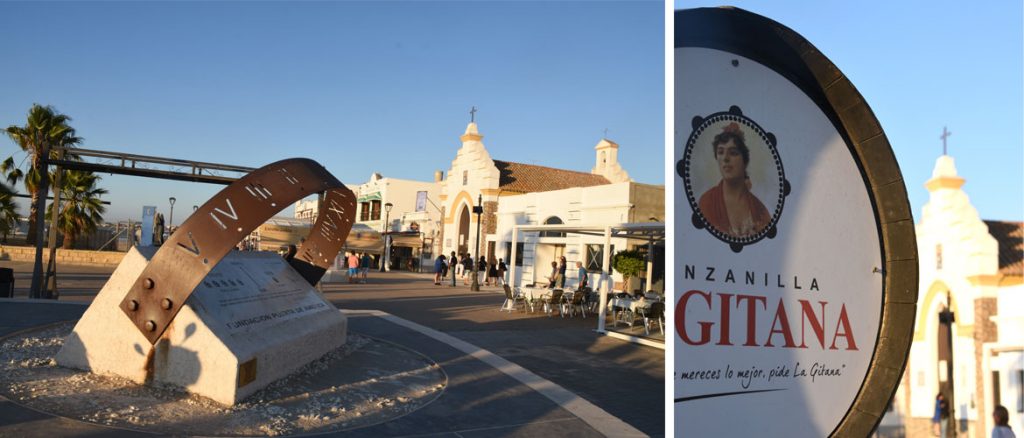 Best thing to do is to walk to the very end of Bajo de Guia just before sunset. Our first aperitive stop was at the 'Café Azul'. A delicious 'rebujito' (manzanilla wine with Seven Up) is what you need when watching the most beautiful of sunset with Doñana national park in the background!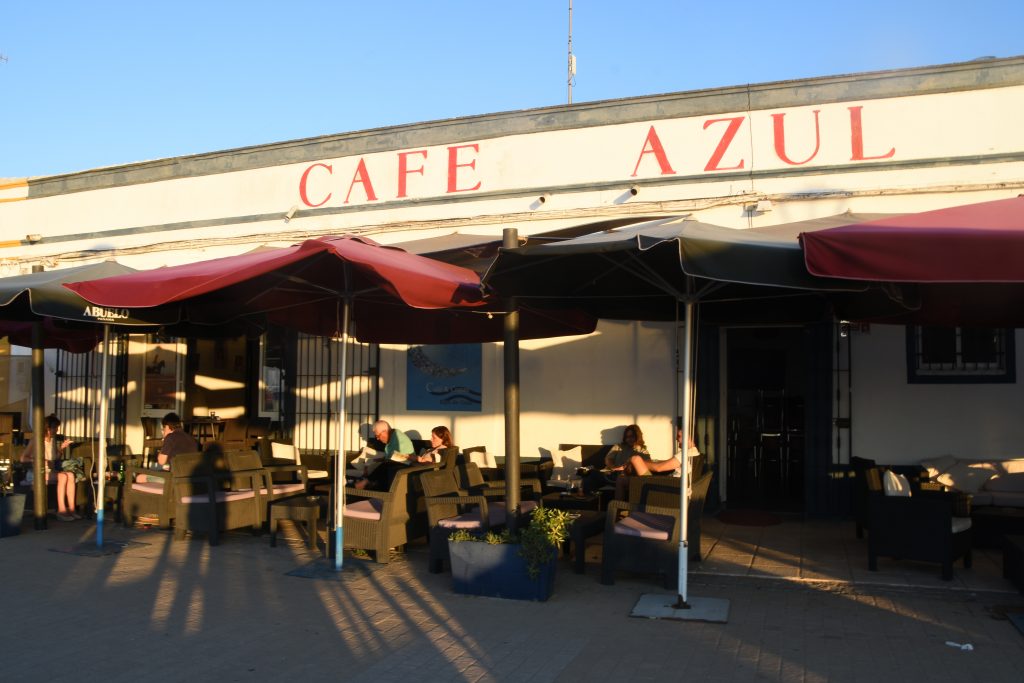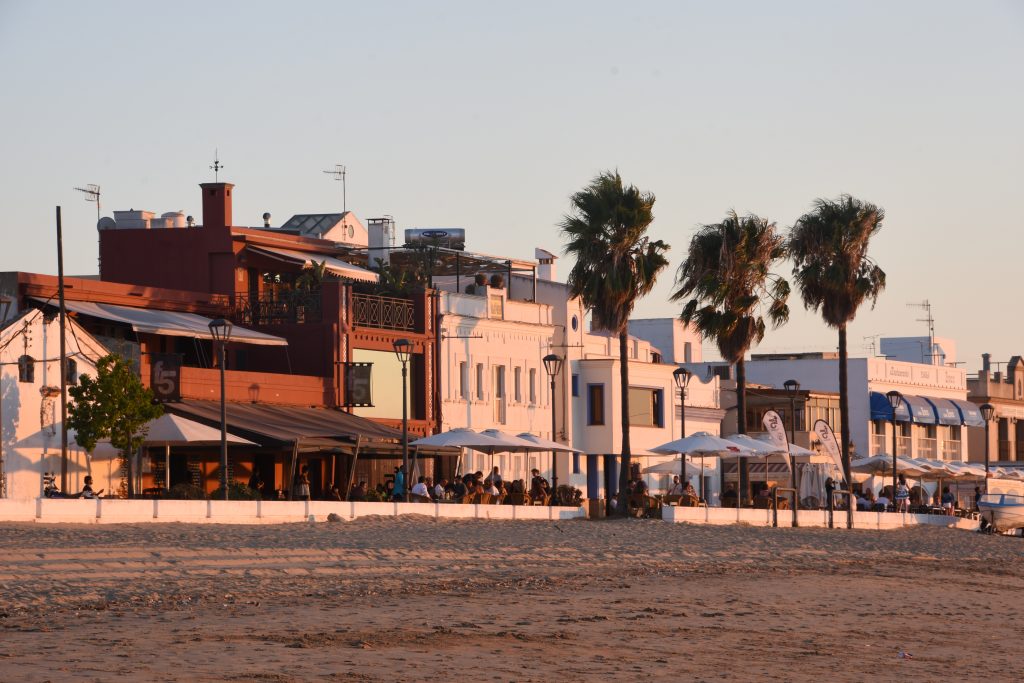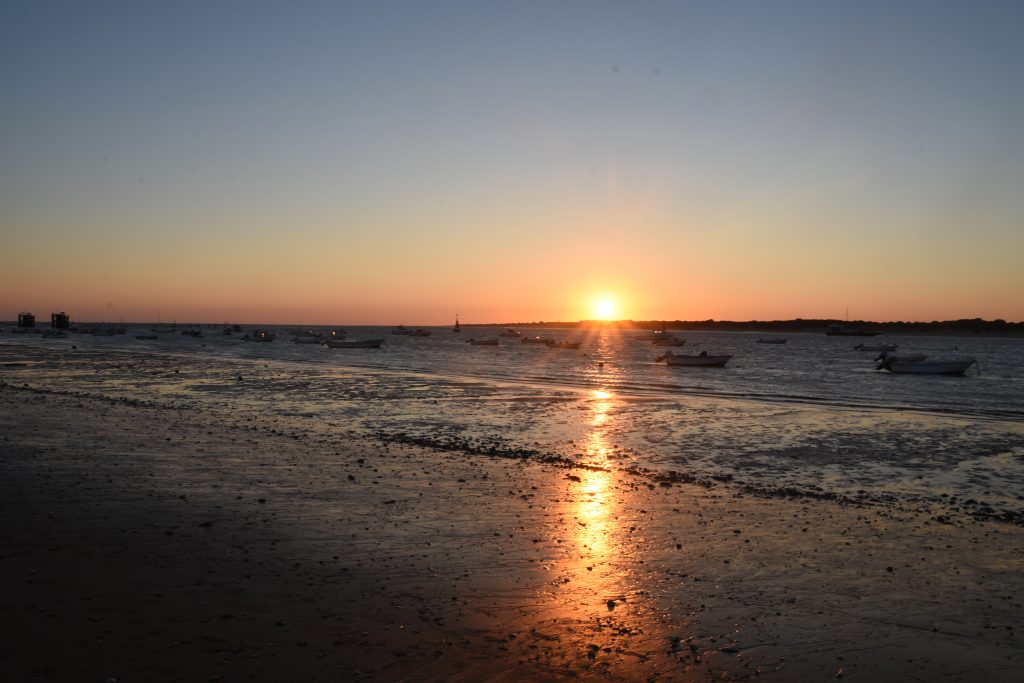 From there our tapas crawl started. First stop El Poma where we had a tapa a 'cuttlefish eggs with langoustines al ajillo' and a glass of 'manzanilla' wine. Next stop, just next door, Casa Bigote  here we had a 'pate de mohama' (dry tuna paté) but worth trying many others !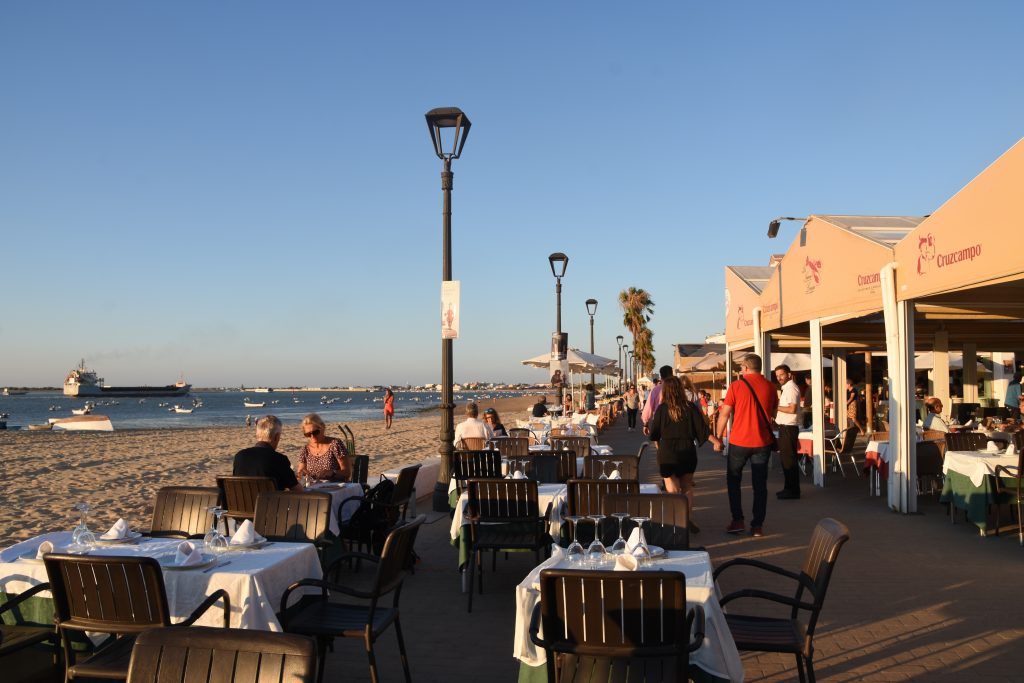 A 15 minutes walk was necessary for our next tapa. Walking towards the old town we entered 'Calle Ancha' (wide street), to visit Lantero . Here we had the famous Langoustines of Sánlucar de Barrameda. Why here? Because is 15 euros cheaper than at bajo de guia!
We then walked towards Bodegas Argueso for the best tapa of the day, 'papas aliñadas' (seasoning potatoes) This tapa is just boiled potatoes with chopped paisley, onion, olive oil and tuna, but the earthy sandy unique taste of these Sánlucar potatoes will take you straight into food heaven!
Next tapa at Casa Balbino 'El templo de las Tortillas de Camarones' (the temple of the shrimp omelette) where you can eat without a doubt the best tortillas in all Andalusia. Legend says even King Juan Carlos I of Spain used to visit Casa Balbino!
Last my new favorite restaurant, Trasiego same owner family as the 'Taberna El Loli'. In Trasiego their son, Lolo, offers same quality food but with more innovative ingredients and skillful presentation. Please don't miss the 'ensaladilla de pulpo' (octopus salad) and 'coquinas de barro' (type of clam with garlic, wine and paisley).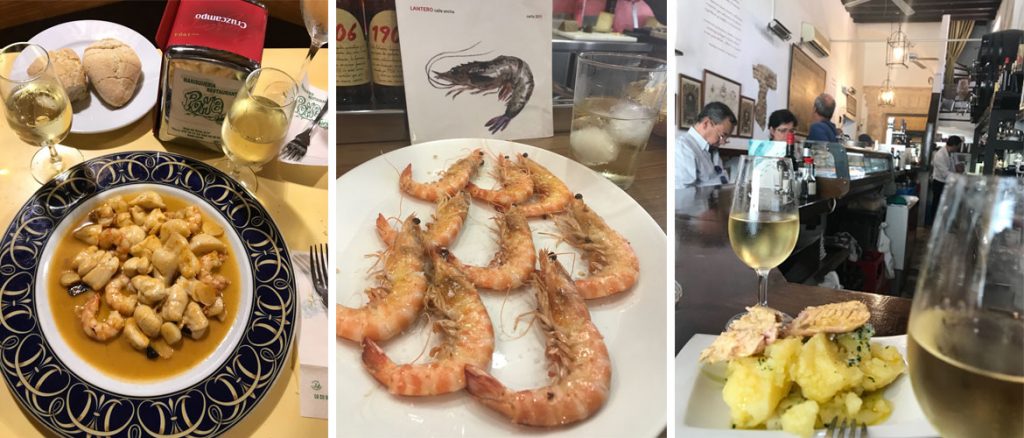 As my favorite Sanluqueño Don Antonio Reyes always says: 'Sánlucar Siempre!' Always Sánlucar!
For itineraries, hotels and services please contact us at info@ndlbeurope.com