It is something about Molise that keeps bringing you back. On my last visit I heard about the Tremiti Islands so I knew I had to get back to Molise and stay in Termoli, the best place to get a boat to the Islands.
We booked a fantastic B&B in the centre of town, Dimora Monsignore  . It's convenient, close to many bars, restaurants but most importantly close to the local port. Owners Nicola and his wife Tonia will provide you with a five-star service. Their delicious breakfast include  gorgeous homemade cakes and bread. Prices from only 70 euros per room per night (in low season) it's a great place to stay.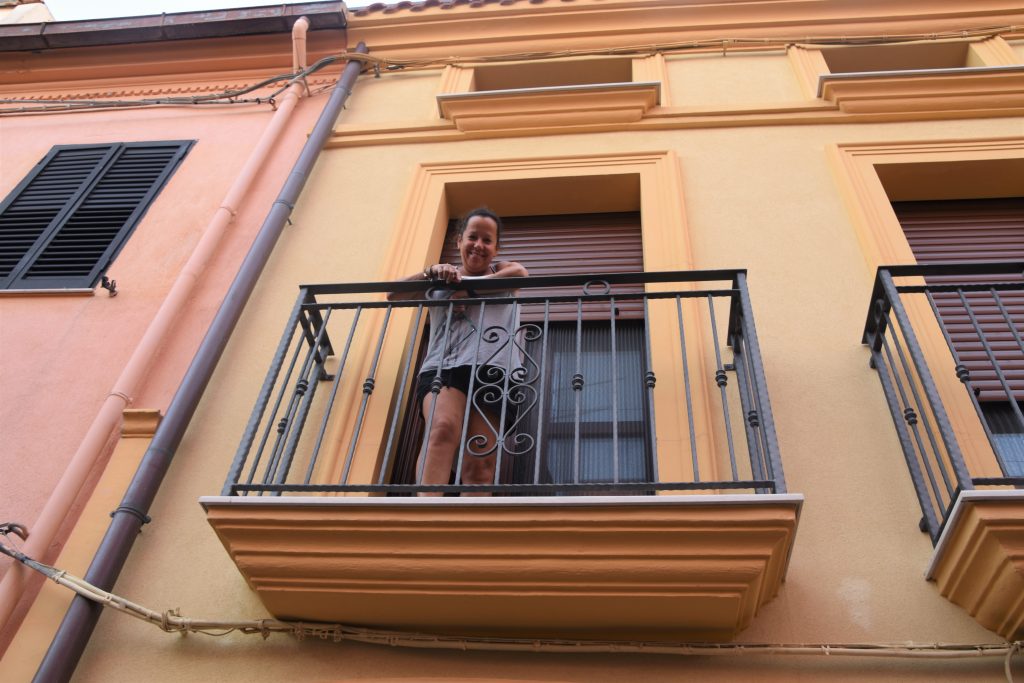 Day One – Termoli
As per our previous post,  Termoli is quite a small place, it takes only 10 min walk to get anywhere in the centre. We head towards the beach as it was quite warm and sunny. As expected we were the only ones on the beach as Italians consider 27 degrees to be too cold to be on the beach!
That evening we walked back towards the historical centre for an 'aperitivo' and dinner. In this town you can find many good choices for dinner but this time we eat at Trattoria Tipica L'Opera a lovely restaurant serving  typical dishes and wines from Molise at a very reasonable price.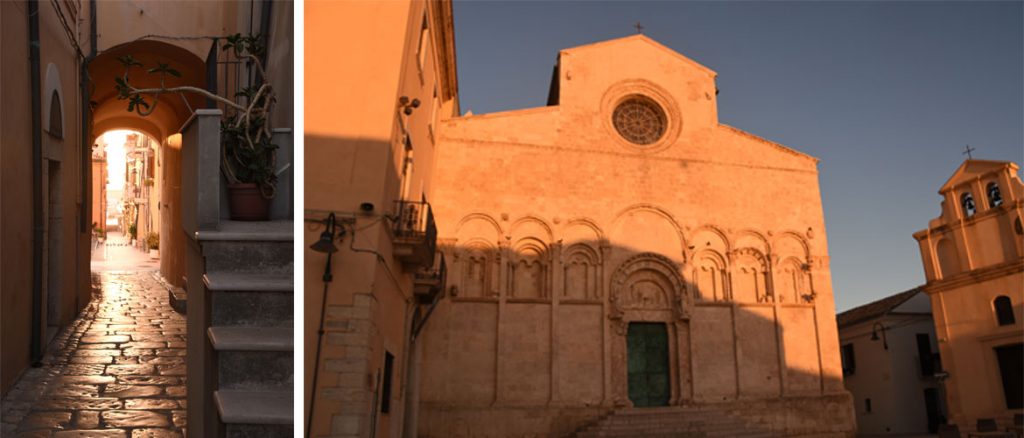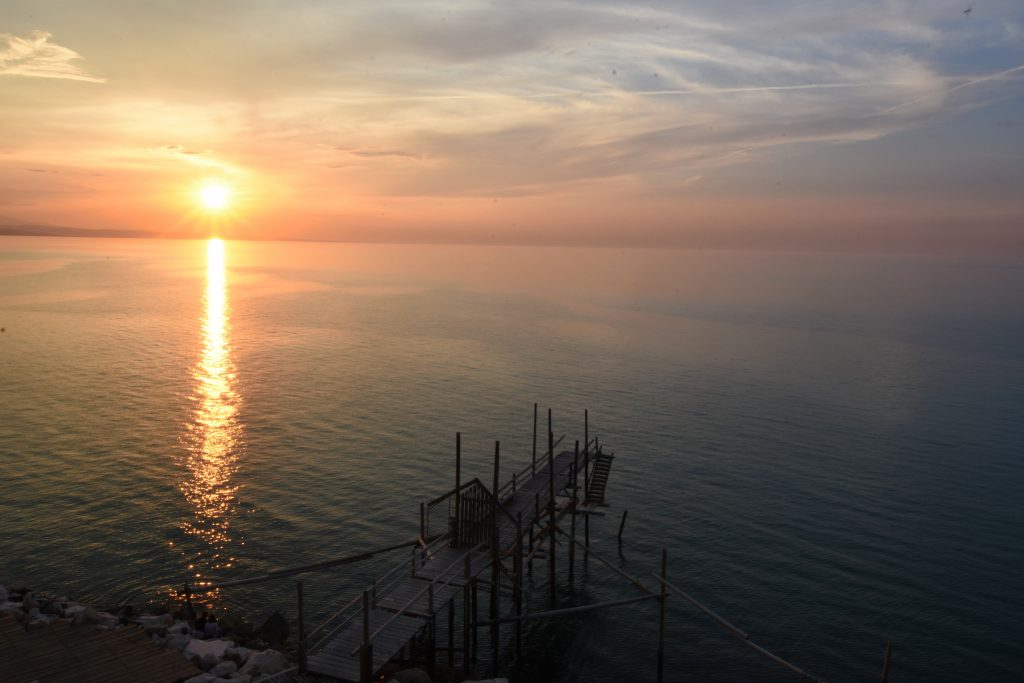 Day 2 – A day tour to the Tremiti Island
From Termoli to the Tremiti Island a ferry ride is under one hour, boats departs as early as 8:40am. Thanks to our host Nicola, we found our captain to take us around the Tremiti Island. Captain Giuseppe was waiting for us as soon as we got there. His boat, the  'Maria Grazia', is base all year around in the Tremiti Islands.
For a full day including lunch and drinks around the islands, Giuseppe will be happy to charge 60 euros per person. On the day we were the only people with a reservation, he kindly went ahead with the tour for only the two of us!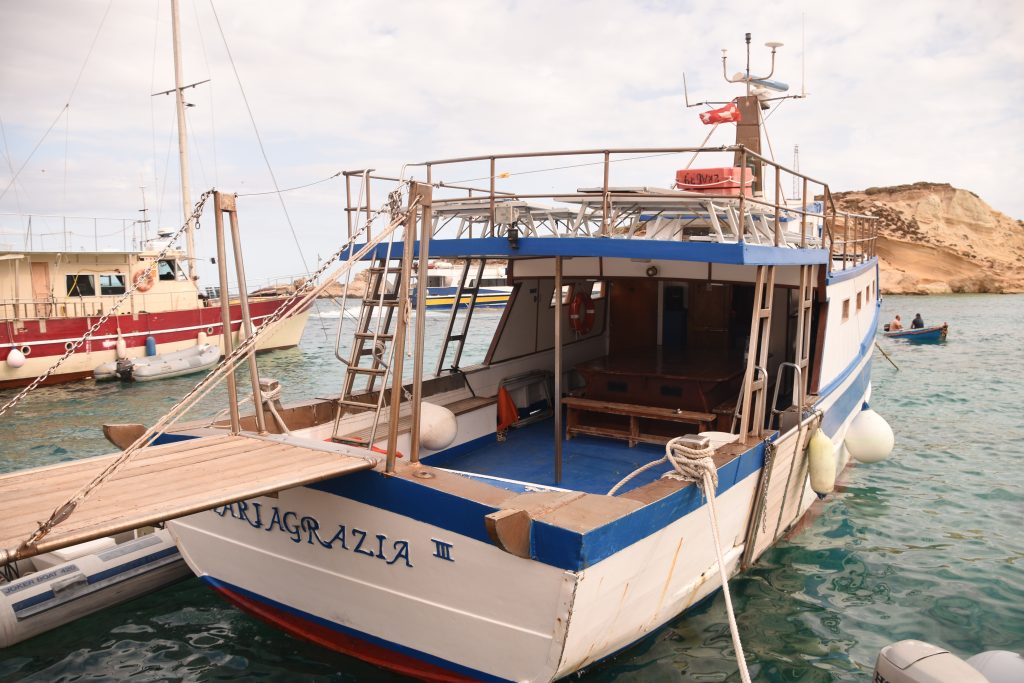 Where are the Tremiti Islands?
The islands are in the Gargano Peninsula, Puglia and is the only archipelago in the Adriatic coast. The main island is San Nicolo but there are other small islands, among them San Domino and Capraia Island. The sea was so clean and aquamarine I thought for a minute I was sailing in the Caribbean!
Our first stop was in the Island of Caprara. Here we enjoyed seeing a 'Padre Pio' statute under the sea. It's call 'Cala dei Pesci' because a feast of beautiful fishes of all sizes and colours swim around the statute.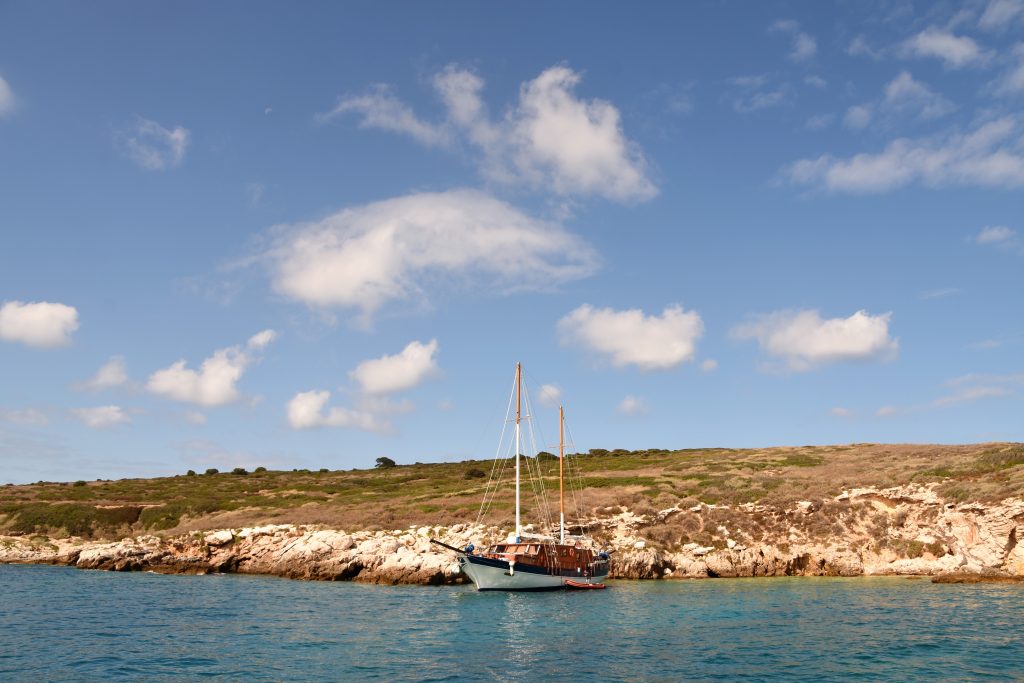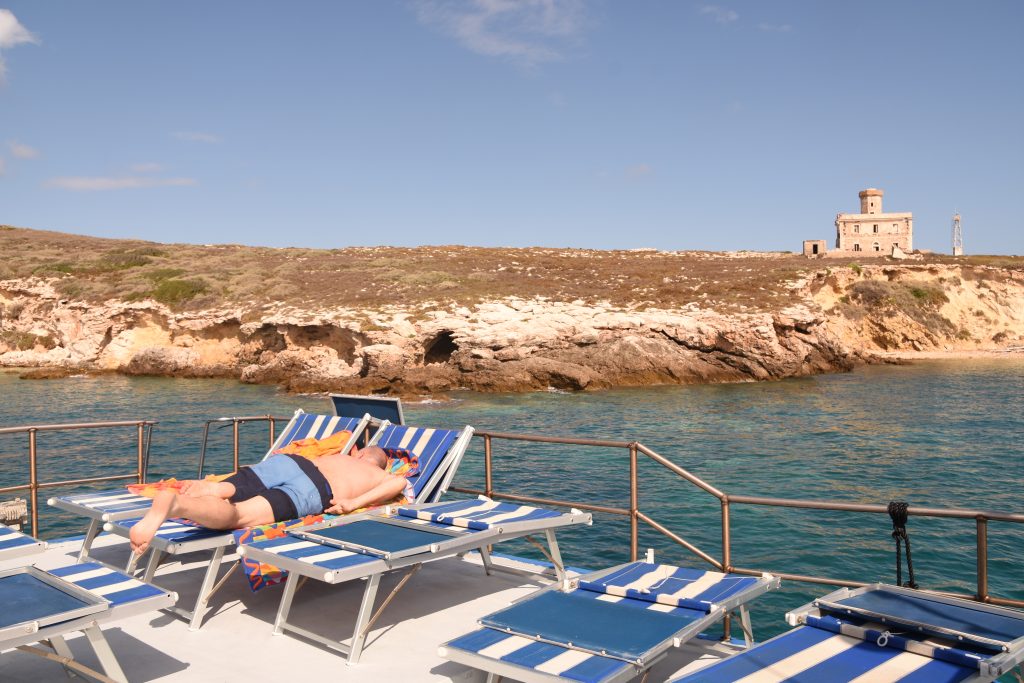 Moments later we went to visit the 'Grotta del Sale' (Salt Cave) in the San Domino Island. Here our captain dropped anchor and cooked us a delicious lunch,  a local soup called the 'Tremiti Brodetto'. This is a pasta based tomato fish soup, it's very simple but utterly delicious!
After few bottles of his local wine and dessert we finished our trip going around San Nicola Island. This is the smallest but most populated island of all. We admire the Fortress Abby of Santa Maria a Mare from our boat it looked exactly like Casterly Rock from the Game of thrones!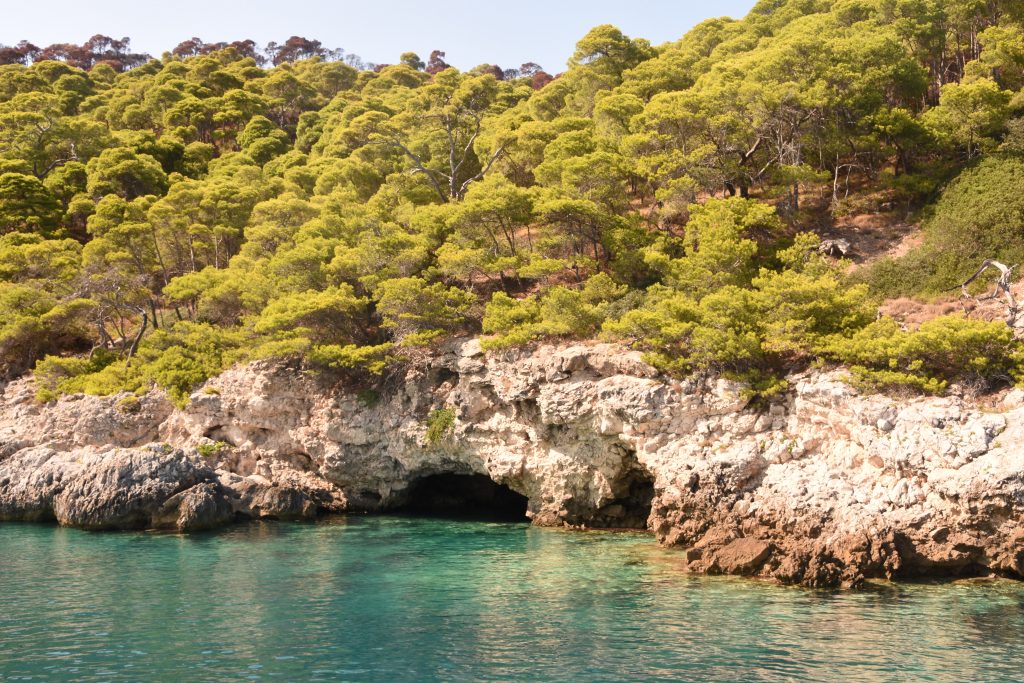 Captain Giuseppe 'Maria Grazia' Boat – +39.389.0304586
For itineraries, hotels and services contact us NDLB mail