The natural jewel of Italy 
I could not leave Molise without seeing its famous coast in the Adriatic Sea. A few days after finishing our mountain trip I rented a car in Naples and drove all the way back to Termoli. From here I knew I could explore the short 39 kilometers of Molise's coast.
Driving up to Termoli, I found myself once more immersed in the majestic Molise mountains. After Campobasso the landscape changed, softer hills and valleys were emerging. Driving towards Termoli you go over the Guardalfiera Lake, apparently the longest road over water in Europe. Just driving across this beautiful landscape was worth the visit!
Family winery 
My fist visit was to a family owned vineyard, Borgo Di Colloredo  in the town of Nuova Cliternia. The Di Giulio family arrived from Abruzzo to Molise in 1960 to start a new life. They planted their first vineyard in the land and never looked back. Nearly 70% of their wine is now exported to Germany, Switzerland, Belgium and Canada. The winery produce the typical southern Italian grapes varieties such as Aglianico, Greco, Trebbiano, Malvasia and Falanghina.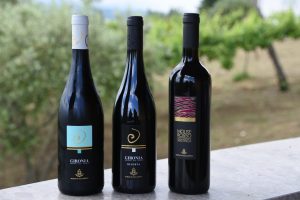 A stunning luxury retreat call Masseria Le Piane  can welcome visitors to the winery. It's a private rural house with 4 rooms, restaurant, swimming pool and stunning views of the Adriatic Sea. This retreat is so peaceful that the only way you can reach it if by driving into a 'Tratturo', Molise's ancient roads where shepherds used to move their herds between Abruzzo and Puglia. Today these wild roads are quite popular to explore the region, lots of  travel companies organize adventure tours by foot, jeep or horse riding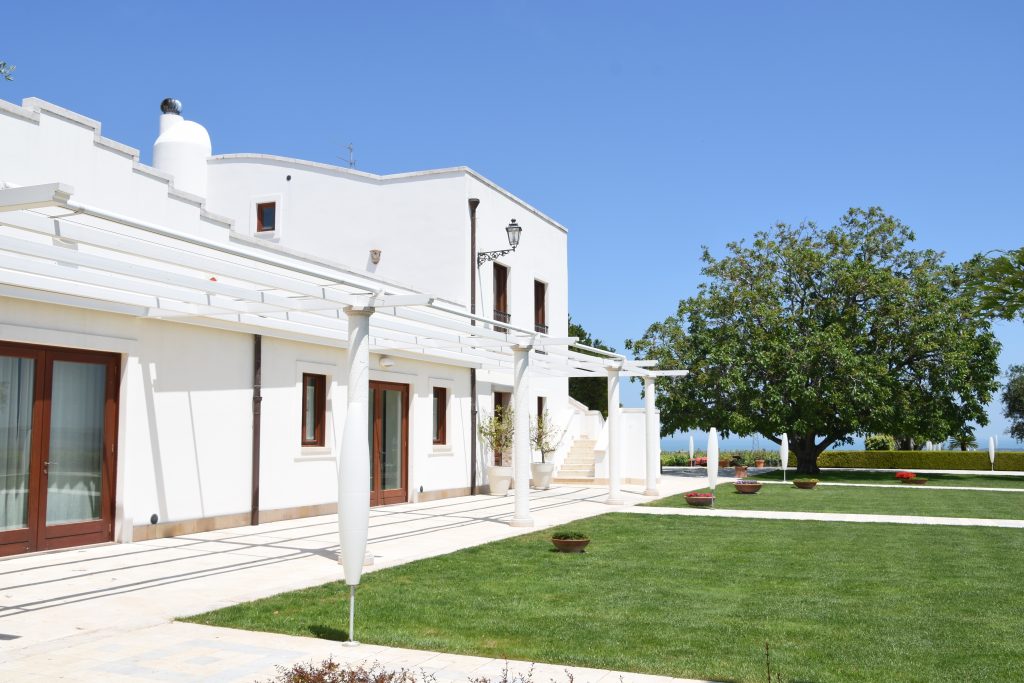 Molise award wining Olive Oil Factory
Next stop? An award-winning olive oil factory in Ururi, the Marina Colonna Factory . When I got out of the car the sound of birds on the trees surrounding the main house were incredible. The owner, Signora Marina, kindly show me around her estate, the business is being in her family for over 200 years. The factory produces four different types of oils from 18000 olive trees. If you would like to know more about olive oil production you could also stay in this charming estate, they have a luxurious two-bedroom private apartment inside the stately family house.
Termoli where magical sunsets and sunrises happens
I drove back to Termoli eager to see what somebody said was the most colourful sunset in Italy. Camera in hand I walked around the very small old town, it took less than 5 min to find the perfect spot. A little balcony behind the main square overlooking the bay. It was such a good photograph spot, friendly locals were stopping to reassure me I was in the best place to watch the sun going down!
I woke up very early  to an even better sunrise. I walked around the beach, towards the only surviving Trabocco. These are old wood constructions over the water designed by fishermen in the 18th century, most of them now close to the public. Termoli's beach is one of the cleanest I have seeing in Italy, it's stunning shades of aquamarine and emerald colours reminded me of in my beloved beaches in Venezuela.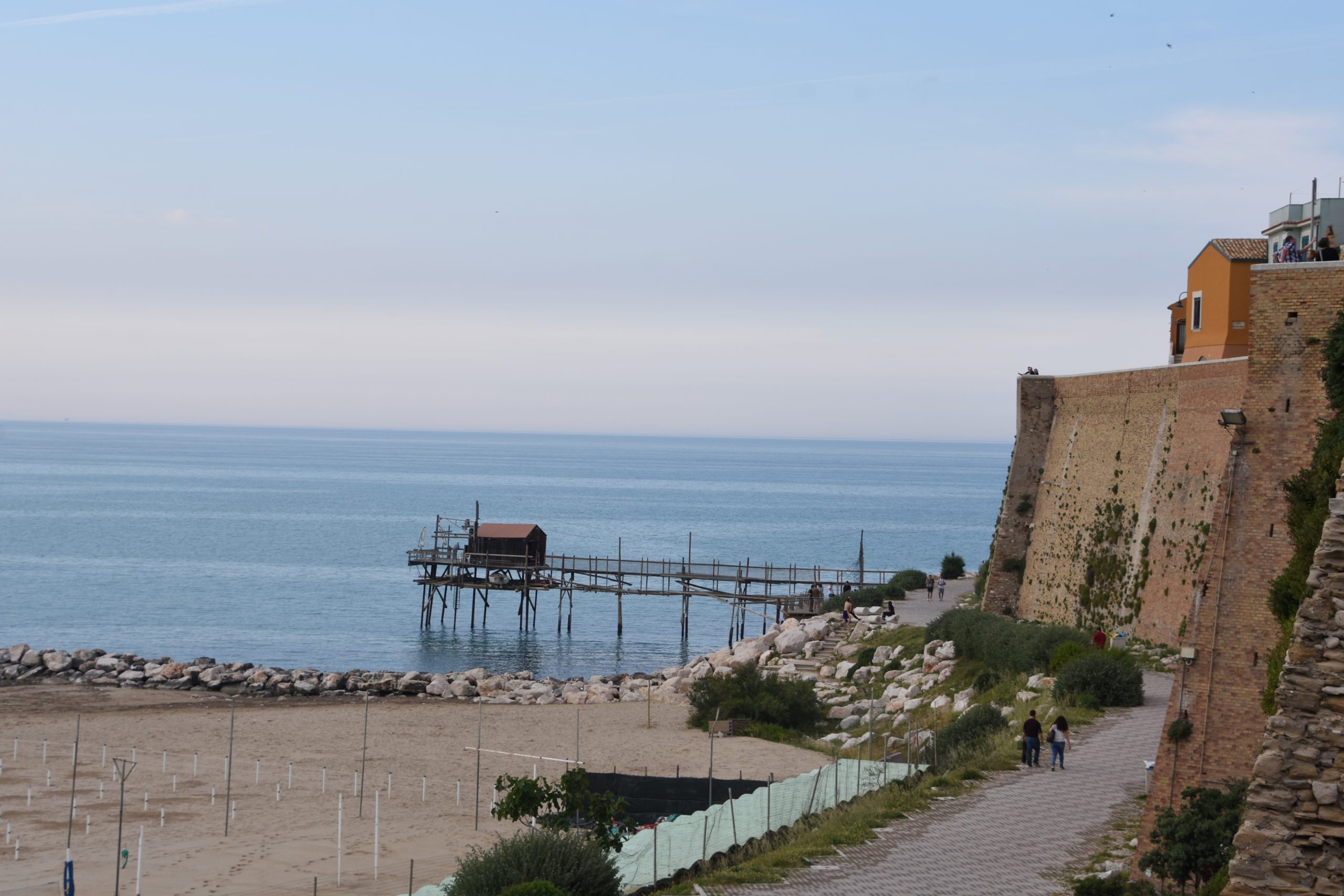 Molise Inland
Final destination on my trip were the towns of Carovilli, Guadiarola and Sepino. In Carovilli I had the best meal of this trip, at the Masseria Monte Pizzi . Nadia and her family prepare delicious meals with local homegrown products. If you would also like to indulge in their homemade wine, you can stay in one of their four rooms overnight. They have without a doubt the best views of Molise's apennine mountains!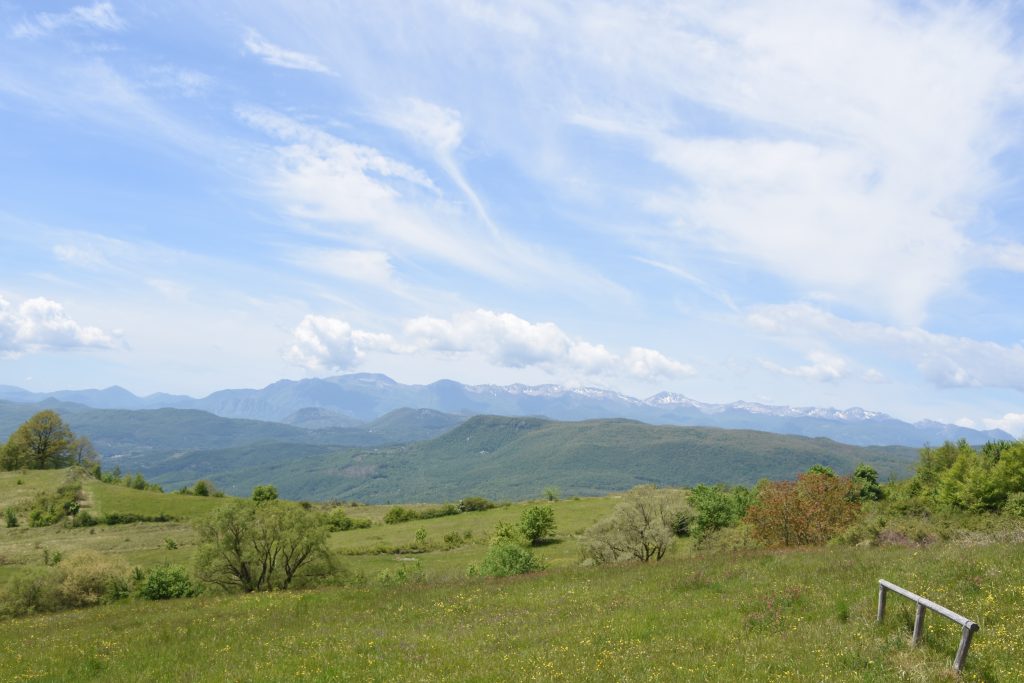 In Guardiarola I visited Barak's Casale Kolidur enchanting mountain house. Barak runs many different activities for you to enjoy,  from Yoga retreats to private sailing excursion to the Tremiti Islands. My last stop  was in Altilia. This was a Samnites town (600 BC) capture by the Romans in 293 BC, I walked around what is left of city city walls, theatre and temples. Free entrance.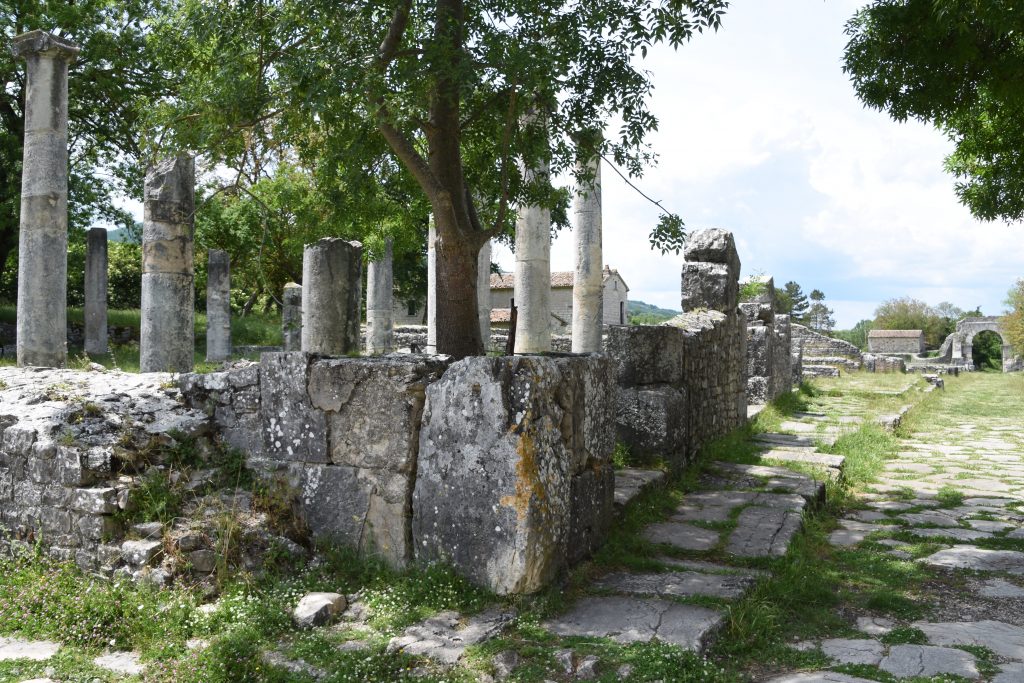 Molise is an Italian region full of history, beautiful nature, amazing landscapes, divine food, great wine, award winning olive oil and extremely friendly people. If you want to feel true Italian hospitality and reasonable prices head towards this hidden gem of Italy!
For itineraries, hotels and services please contact us at NDLB email